MILLIONS of websites on the Internet. Make your website
STAND OUT
overview
Search Engine Optimization
SEO is the process of qualitative and quantitative traffic from search results on search engines.
SEO is the process of getting "FREE", "ORGANIC", "NATURAL", traffic from the search results on the search engines.
SEO is the service that helps you increase your business' online visibility and get an edge over your competitors.
Our SEO services will help you succeed.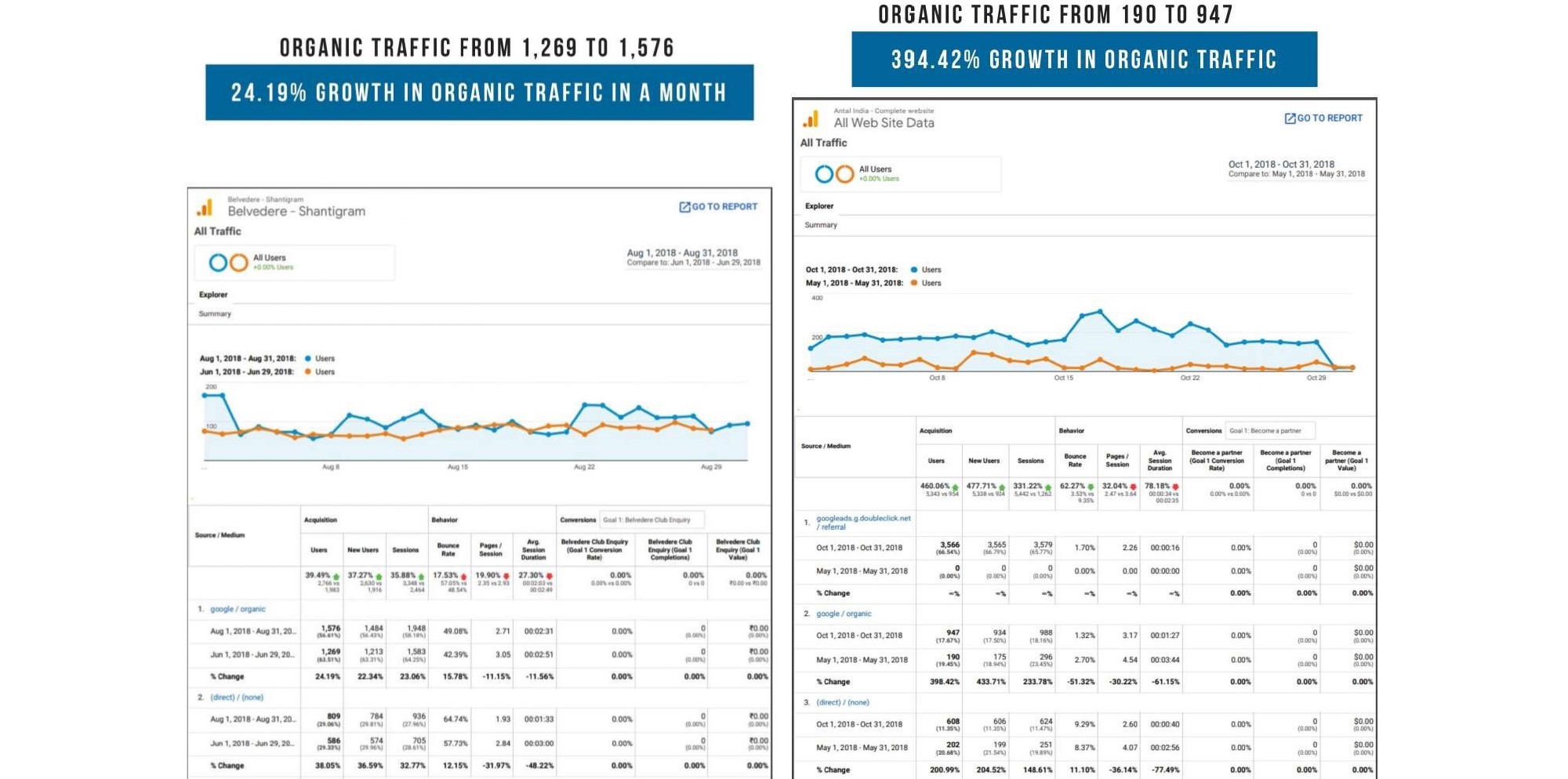 Solutions
SEO Understanding matters
Search engine optimization, when properly executed, can be profitable and sustainable. To be successful, a SEO service should consist of technical optimization, on-page optimization, and link outreach–the link outreach should only happen once link-worthy content (textual or otherwise) has been identified or created. The conceptually simple process of search engine optimization can become a daunting task.
On-page optimization
On-page SEO (otherwise called "on site" SEO) means optimizing diverse parts of your site that influence your web search engine rankings. It is the things that you have control over and the stuff that you can change on your website.
On-page SEO looks at the Content of your website as well as its structure. On-page optimization also consists of the overall User Experience(UX) as well. It also includes technical aspects like site speed, structured markup, mobile compatibility, etc.
The main goal here is to optimize your website and improve its visibility on various search engines like Google, ASK, Yahoo, Bing, etc.
Off-page optimization
Off-page SEO principally focuses on expanding the authority of your website/ domain through the act of getting links from other websites.
The greatest off-page SEO factor is the number and nature of backlinks to your site.
Off-page SEO basically focuses on building as well as generating links and simultaneously promoting them on various platforms in order for it to come across its target audience.
Off-page SEO techniques used by us play an important role in improving the websites' ranking on search engine results page.
These variables work outside the limits of the site pages which fundamentally manage link building for SEO.